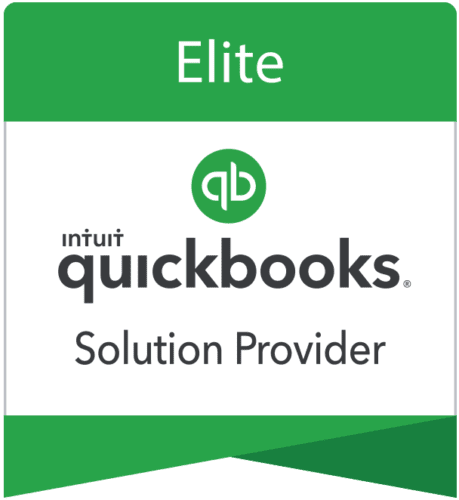 Free technical support and consultation for all QuickBooks Enterprise users.
As a Certified Intuit Elite Solution Provider, we have the unique ability to assist, support, and consult on every level of QuickBooks Enterprise – from basic issues all the way to "outside the box" integrations and full productivity customizations.
Need support with QuickBooks Enterprise?  Here's how we can help...

Support Services

Error codes and troubleshooting
Migrating Enterprise to the cloud
Pro, Premier & Online conversions
Database issues
Upgrades, downgrades, and user changes
Adding and removing users
Pricing, discounts, and billing
Coordinating "on-site" assistance

Activation And Setup

Advanced Inventory setup
Advanced Pricing configuration
Advanced Reporting guidance
Payroll activation and integration
Integrated payments and AR
Company file creation
Installation and setup issues
Data import and export

Enterprise Configuration

Report configuration
Customizing fields and layouts
Multiple locations and warehouses
Inventory and barcode scanning
Assemblies and builds
Invoice, sales orders, and PO's
Setting up units of measure
Pick, pack and ship

Looking to take your QuickBooks Enterprise to the next level?  We can help you find the perfect app integration for your business.

As your business grows and changes, your QuickBooks needs to evolve with you.  QuickBooks Enterprise has no limits when it comes to expansion, but with hundreds of add-on options, finding the right fit can be time-consuming and intimidating.   With over a decade of Enterprise experience, we can help you create a solid plan and connect you with the best solutions in the marketplace.  From simple "bolt-on's" to more complicated integrations and layered solutions, let us know what you need Enterprise to do and we can help you create it.

Total QuickBooks Integration

We first start by analyzing your current business processes to identify where you are currently at.  From there, we create a plan that takes into consideration all the components that you need while at the same time, making sure that all applications work together seamlessly within Enterprise.

Free Support From Start To Finish

From the first consultation to help with implementation, we will never charge you for time, bill for hours, or send you an invoice for any consulting work we do.  Why?  As an Elite Solution Provider, we work alongside Intuit and are incentivized by the accounts we manage and help.  This means you get all the advantages of dedicated support and personal assistance, at no cost to you.

Here is some of the functionality we can help you add to Enterprise...

Accounts Payable

Create approval workflows for payables, schedule and automate outgoing payments from ACH, credit cards, and virtual cards, and then pay your vendors instantly with one click.

Inventory Management

Track and manage your inventory the way you need to with integrated solutions for barcoding, mobile inventory tracking, pick-pack-ship, multiple locations, and more.

Field Service Management

Track your team in the field and route work orders in real-time.  Plus, activate additional features like service agreements, time tracking, and mobile payment acceptance.

Cloud Hosting Solutions

Choose from shared or private hosting solutions, integrate apps in the cloud, and even host programs like QuickBooks Point of Sale so that it can sync with your Enterprise.

Time Tracking

Easily track time on any device to streamline payroll, send accurate invoices, and calculate employee time accurately by connecting with your favorite payroll software.

Accounts Receivable

QuickBooks integrated payments eliminate manual entry and allow you to get paid by emailed invoices, mobile payments, phone orders, and subscription billing.

Marketplace Integration

Connect marketplaces like Amazon, eBay with your QuickBooks Enterprise and sync order and customer information instantly with no manual entry.

eCommerce Integration

Connect online stores such as Shopify, BigCommerce, and WooCommerce to your QuickBooks and sync order, customer, and inventory details instantly.

Electronic Data Interchange

Easy to integrate, web-based EDI allows gives you a streamlined way to send and receive order information from trading partners and allows you to process incoming orders remotely.

Advanced Reporting

Looking for custom reporting from QuickBooks?  With Advanced Reporting, you can create any report, graph, or chart from any data that you have currently available in Enterprise.

Database Conversion

Looking to make the move to QuickBooks Enterprise?  Convert data from accounting platforms such as QuickBooks Online, Sage, Microsoft, and Netsuite into a new Enterprise file.

Enterprise Customization

Custom created scripts and applications created using the QuickBooks SDK platform allow you to build your integration from the ground up and connect to a local or remote network.
Ready to get started?  Call us direct at 866-949-7267 or use the support link below to book a free consultation with us.