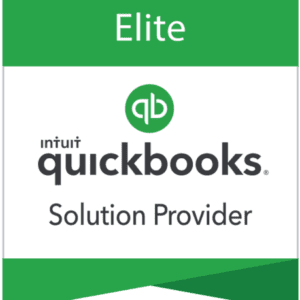 Who we are…
Since 2007, Paygration has specialized in helping businesses of all sizes become more efficient with accounting and integrated solutions that bring back-office, front counter, and online marketplaces together as one.  As an Intuit Certified Elite Solution Provider and a top nationally ranked QuickBooks Premier Reseller, we are exclusively authorized to sell, integrate, and support the complete line of QuickBooks / Intuit products and services.  This "top-tier" relationship with Intuit, combined with 25 years of payment processing experience and key partnerships in the accounting and financial industries, gives us the unique ability to add exponential value to all the customers that we work with.
The Paygration Team
One thing that we have realized from the beginning is that we are only as good as the team that surrounds us. That is why we have aligned ourselves with some of the industry's most fun, talented, and hard-working people that you will find anywhere. The end result has allowed us to offer the best end-to-end solutions combined with a dedicated service and support team that is truly second to none.
Estevan "Stev" Rubio
Intuit Channel Manager
In his 16th year at Intuit, Stev Rubio manages partnerships for Intuit's Resellers, distributors, and hosting partners.  Aside from a tour in the US Navy, he has spent his entire working career in sales for various industries, as well as managing SMB retail businesses.  An Arizona resident and proud father of six, Stev is focused on optimizing results for strategic partners of all shapes and sizes.
Gina Avila
Intuit Channel Team Leader
Gina Avila, Team Leader of the QuickBooks Solution Program is also part of our Executive Management team at Intuit. With over 23 years of experience at Intuit both as a Marketing Liaison and as an Account Manager, she brings a wealth of experience to our team. Gina acts as a key liaison that assists with marketing and defining our overall company strategy.
George Madenian
Intuit Payments Manager
George Madenian is the Sales Manager with Intuit Payment Solutions. He is a 10-year veteran with Intuit, helping our clients with integrated credit card processing so they can save time, reduce overhead, and scale their operations with ease. He can set up merchant processing and payment solutions from inside your QuickBooks software, your mobile device, your e-commerce site, and more.
Gabor Terebesi
Payment Solutions
Gabor is a 10-year veteran with Intuit, helping our clients with integrated credit card processing so they can save time, reduce overhead, and scale their operations with ease. He can set up merchant processing and payment solutions from inside your QuickBooks software, your mobile device, your e-commerce site and more. Gabor works closely with Paygration to provide our clients the integration with QuickBooks that can only be obtained via Intuit Merchant Services.
Joe Yalinkatian
Payment Solutions
Joe Yalinkatian has been working for Intuit Payment Solutions for over 10 years. Joe has won the Intuit CEO Sales Club Award 6 years in a row (since its inception) and credits his success to connecting with his customers and really understanding what their needs are. Joe handles our payment setup for QuickBooks Financial Software, QuickBooks POS, Gift Card Solutions, Mobile Processing solutions (GoPayment), Billing Solutions, and Check processing solutions.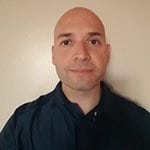 John Brakey
Intuit Payroll Solutions
John is our "go to" for anything related to payroll. With over 5 years of direct Intuit payroll experience, he is an expert at making sure that your employees get paid accurately and on-time at the lowest possible cost. He works directly with clients to analyze their payroll needs, recommend the best overall solution, and then make sure that everything is implemented correctly.
Noah Raney
Intuit Payroll Solutions
Noah's knowledge and experience are irreplaceable as he has been a part of every payroll product Intuit has offered going back to the Complete payroll days for those that remember that offering. He is well versed in all of the platforms being desktop/online/standalone and payroll has been his world since joining Intuit. His dedication towards success within the company has rewarded him with six Intuit Top Performer trips all over the world.
Danny Shank
QuickBooks Time Lead
Danny is our key go-to for anything related to QuickBooks Time.  He has lived in Idaho his whole life but moved to Boise 4 years ago to attend Boise State University and actually stumbled upon TSheets (now QuickBooks Time)  1 month before he graduated. After a few months, he joined the accounting channel and has been supporting QuickBooks customers ever since.
Cheryl McElrath
Field Service Management
Cheryl McElrath is our expert when it comes to comes to Intuit Field Service Management and how to use it to make your life easier. As a liaison between Intuit and Corrigo, Cheryl brings both worlds together and works with our team to answer questions and make sure that Paygration clients have everything they need to manage their techs in the field.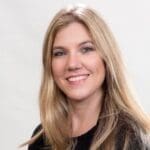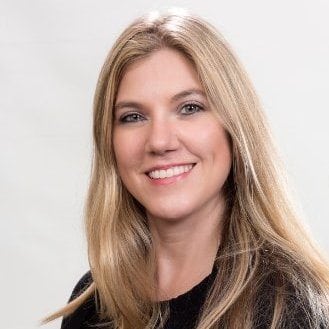 Crystal George
QuickBooks Product Engineer
Crystal is our QuickBooks Advanced Product Engineer and makes sure that potential clients get answers to any intricate or escalated product questions in addition to hosting our live product demos and webinars. As an Intuit Advanced ProAdvisor as well as a QuickBooks Educator and Trainer, she provides an unmatched level of expertise and understanding of QuickBooks products and helps ensure that our clients have the right solution prior to making their purchase.
Aaron Dyess
Webmaster
Aaron manages all things marketing and website-related for Paygration.  He creates the strategy behind inbound marketing campaigns, provides oversight into the execution of marketing strategies, and ensures that all our internal systems are solid.  In his off time, he loves flying helicopters, boating, and traveling with his wife Sonja.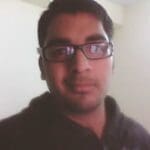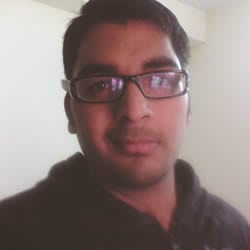 Abhishek Arya
Lead Developer
Abhishek has be involved in coding and web development from the age of 16 and during that time has been a key part of numerous development projects and well as a key player in many successful startups. As an expert in PHP, JavaScript, NodeJs and Rails, Abhishek loves to get "down and dirty" in code can do practically anything when it comes to gateway integration and developing scaleable e-commerce payment platforms.
Like to learn more?
To find out more about Paygration and how we can help your business, just give us a call at 866-949-7267 or contact us below. One of our knowledgeable staff will be happy to help you accomplish your needs.