Since 2007, Paygration has specialized in helping businesses of all sizes become more efficient with accounting and payment solutions that integrate software, point of sale, mobile, and eCommerce platforms together as one. We have achieved our success by combining the best in technology with highly skilled people to create innovative solutions that make running a business easy again. Headquartered in Scottsdale, Arizona, we are represented through thousands of clients nationwide as well as through alliances with banks, associations, point-of-sale providers, accountants, as well as IT and software integration professionals.
Top Nationwide QuickBooks Premier Resellers
As a leading QuickBooks Premier Reseller in the United States, we have assisted thousands of customers and have solid expertise in all QuickBooks and Intuit products that includes the entire line of accounting products, but point of sale, payroll, and payments as well. This "top tier" relationship with Intuit means that we can not only offer the lowest pricing on all QuickBooks products, but also have the ability to consult and support your needs both before and after the sale.
3rd Party Integration Partners
No accounting platform can be all things to all people. That's why we have partnered with the best 3rd party software developers in the industry. These "bolt on" products let you customize your QuickBooks software to your specific needs by adding enhanced functionality such as inventory, time tracking, EDI, reporting, invoicing, and more. All the products that we recommend have been time tested through numerous integrations and are all Intuit Certified which means they are guaranteed to work flawlessly with your current QuickBooks product.
Value Added, Accounting Based Solutions
Our longstanding partnerships with Intuit and Sage give us the tools to integrate payment, inventory and customer data from retail store locations, sales from the field, web stores – even Amazon and eBay – with your accounting platform. We can also do the same with popular online accounting solutions such as Netsuite, Intacct, FreshBooks and Xero. This creates a streamlined approach to business that saves time, money and eliminates the manual processes that create company wide inefficiencies.
Specialized Payment Processing
Not all credit card and payment processing is created equal. All of our solutions are designed to create value above and beyond the traditional "one size fits all" payment services. Combined with our network and technology partners, our merchant service and payment processing solutions connect over 200,000 merchants throughout the US and Canada processing more than $110 billion in combined transactions annually.
The Paygration Team
One thing that we have realized from the beginning is that we are only as good as the team that surrounds us. That is why we have aligned ourselves with some of the industries top companies and the most fun, talented, and hard working people that you will find anywhere. The end result has allowed us to offer the best end-to-end solutions combined with a dedicated service and support team that is truly second to none.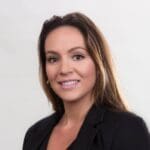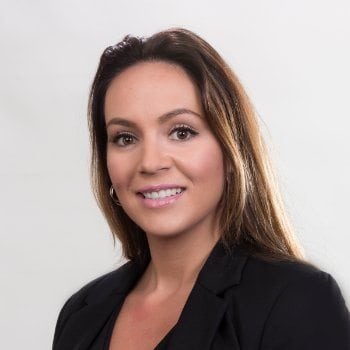 Jamie Delveccio
Intuit Regional Sales Manager
Jamie Delveccio is also part of our Executive Management team at Intuit. With over 8 years of "inside experience" at Intuit both as a Business Product Consultant and as an Account Manager, she brings a wealth of experience to our team. Jamie acts as our QuickBooks product expert, handles order processing and fulfillment, in addition to assisting us with marketing and defining our overall company strategy.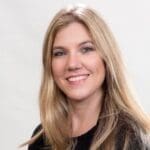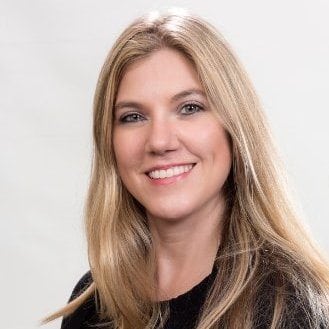 Crystal George
QuickBooks Product Engineer
Crystal is our QuickBooks Advanced Product Engineer and makes sure that potential clients get answers to any intricate or escalated product questions in addition to hosting our live product demos and webinars. As an Intuit Advanced ProAdvisor as well as a QuickBooks Educator and Trainer, she provides an unmatched level of expertise and understanding of QuickBooks products and helps ensure that our clients have the right solution prior to making their purchase.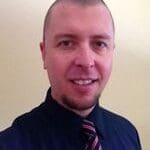 Gabor Terebesi
Payment Solutions
Gabor is a 10-year veteran with Intuit, helping our clients with integrated credit card processing so they can save time, reduce overhead, and scale their operations with ease. He can set up merchant processing and payment solutions from inside your QuickBooks software, your mobile device, your e-commerce site and more. Gabor works closely with Paygration to provide our clients the integration with QuickBooks that can only be obtained via Intuit Merchant Services.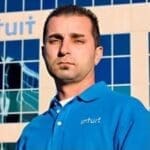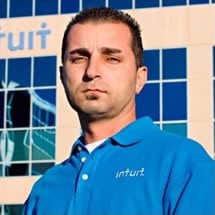 Joe Yalinkatian
Payment Solutions
Joe Yalinkatian has been working for Intuit Payment Solutions for over 10 years. Joe has won the Intuit CEO Sales Club Award 6 years in a row (since its inception) and credits his success to connecting with his customers and really understanding what their needs are. Joe handles our payment setup for QuickBooks Financial Software, QuickBooks POS, Gift Card Solutions, Mobile Processing solutions (GoPayment), Billing Solutions, and Check processing solutions.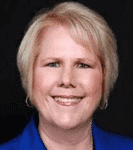 Cheryl McElrath
Field Service Management
Cheryl McElrath is our expert when it comes to comes to Intuit Field Service Management and how to use it to make your life easier. As a liaison between Intuit and Corrigo, Cheryl brings both worlds together and works with our team to answer questions and make sure that Paygration clients have everything they need to manage their techs in the field.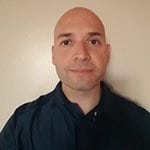 John Brakey
Intuit Payroll Solutions
John is our "go to" for anything related to payroll. With over 5 years of direct Intuit payroll experience, he is an expert at making sure that your employees get paid accurately and on-time at the lowest possible cost. He works directly with clients to analyze their payroll needs, recommend the best overall solution, and then make sure that everything is implemented correctly.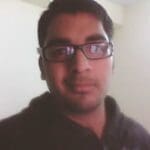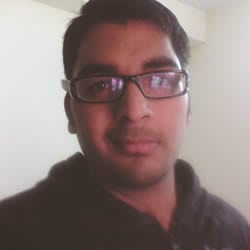 Abhishek Arya
Lead Developer
Abhishek has be involved in coding and web development from the age of 16 and during that time has been a key part of numerous development projects and well as a key player in many successful startups. As an expert in PHP, JavaScript, NodeJs and Rails, Abhishek loves to get "down and dirty" in code can do practically anything when it comes to gateway integration and developing scaleable e-commerce payment platforms.
Ready To Get Started?
To find out more about Paygration and how we can help your business, just give us a call at 866-949-7267 or contact us below. One of our knowledgeable staff will be happy to help you accomplish your needs.