QuickBooks Enterprise Nonprofit Edition
QuickBooks Enterprise for Nonprofits has all the tools you need to manage donors, vendors, and your reporting more effectively.  Call us at 866-949-7267 to learn more.
$0.00
QuickBooks Enterprise for Nonprofits has all the tools you need to manage donors, vendors, and your reporting more effectively.  Call us at 866-949-7267 to learn more.
Your Discounted Price Will Be Shown In The Cart
Overview
Nonprofit organizations can save time and work smarter with QuickBooks Desktop Enterprise.

Advanced Reporting
Find the right report fast with reports bundled for the nonprofit industry or easily build what you need.

Ability To Expand
QuickBooks Enterprise gives you the ability to expand with 6x the capacity of other QuickBooks products.

Safeguard Your Data
Set individual user permissions, and fine-tune ability to view, edit, or delete specific donors and data.

Nonprofit Flexibility
Up to 40 concurrent users, work in two company files at once, and easily combine reports from multiple files.
Enterprise for Nonprofits gives you special features designed specifically for your industry.
QuickBooks Enterprise For Nonprofits

QuickBooks Enterprise: Custom User Permissions

QuickBooks Enterprise: Advanced Reporting

QuickBooks Enterprise: Cloud Hosting
Features
New features in 2021 QuickBooks Enterprise Nonprofit Edition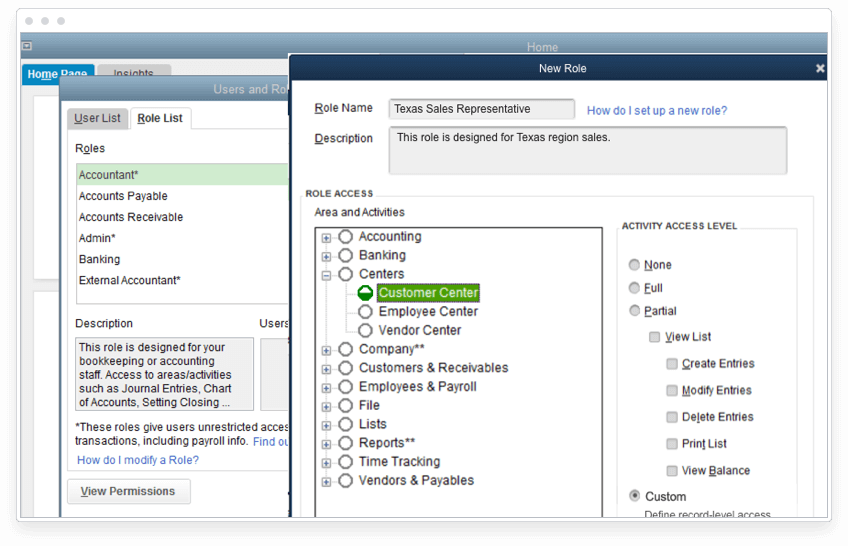 New! Data Level Permissions
Scale from 1 to 40 users and assign custom user permissions so your team only has access to the data they need to do their jobs. Now you can allow users to view, edit, or delete only the specific customers, vendors, or data that they're responsible for.
New! Reciept Management
Assign every expense to a project as it is incurred using your mobile device—just photograph, import and review. Record multiple receipt transactions at once. Ensure the right expenses get reimbursed and all costs are assigned to the correct project.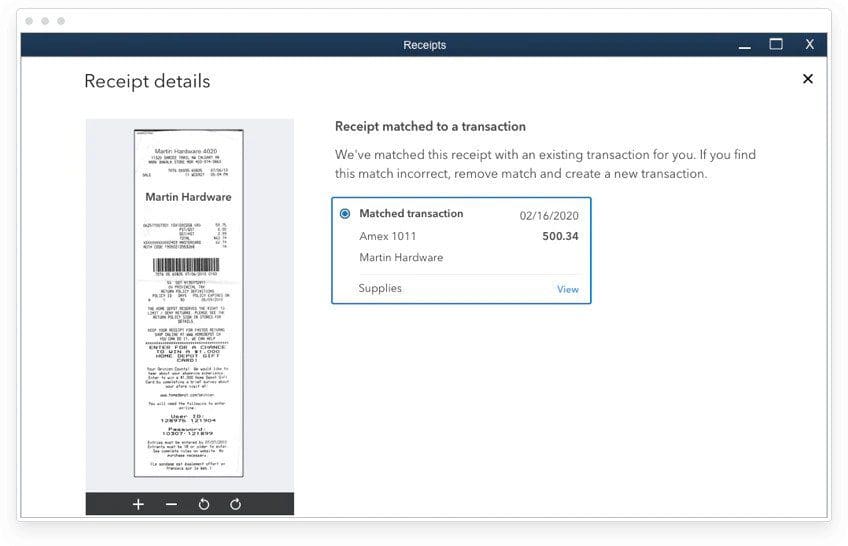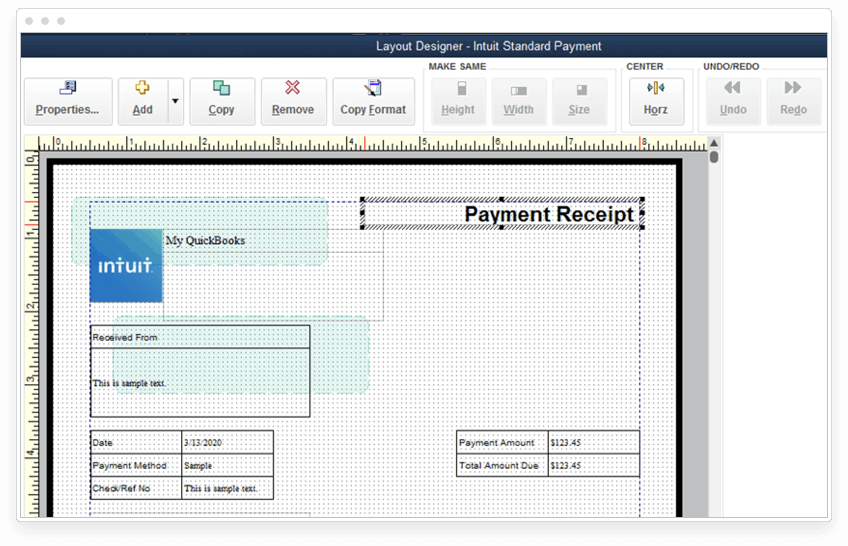 New! Customize Your Payment Receipts
Customize payment receipt formatting, including logos, for a professional and consistent look across your customer communications.
New! Automatically Send Statements
Automate regularly sent statement emails, tailored to different customer groups based on their needs or tendencies. Get paid faster by reminding customers what they owe.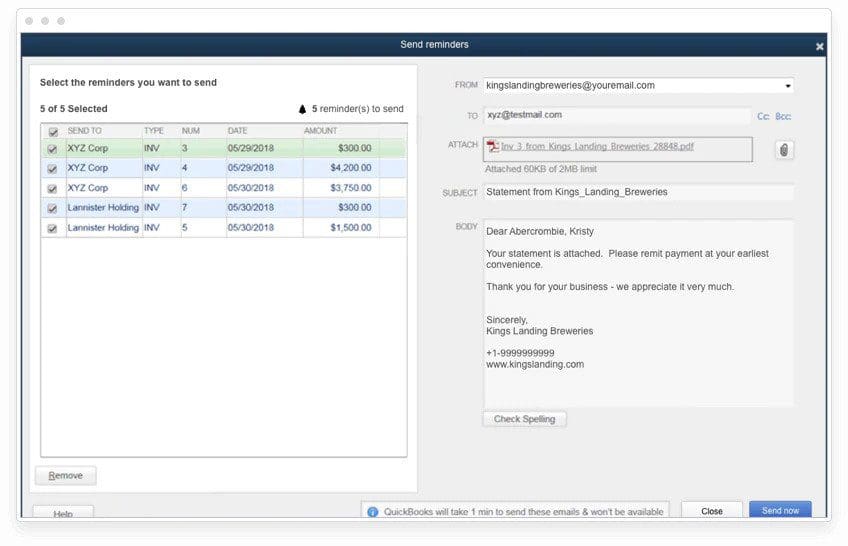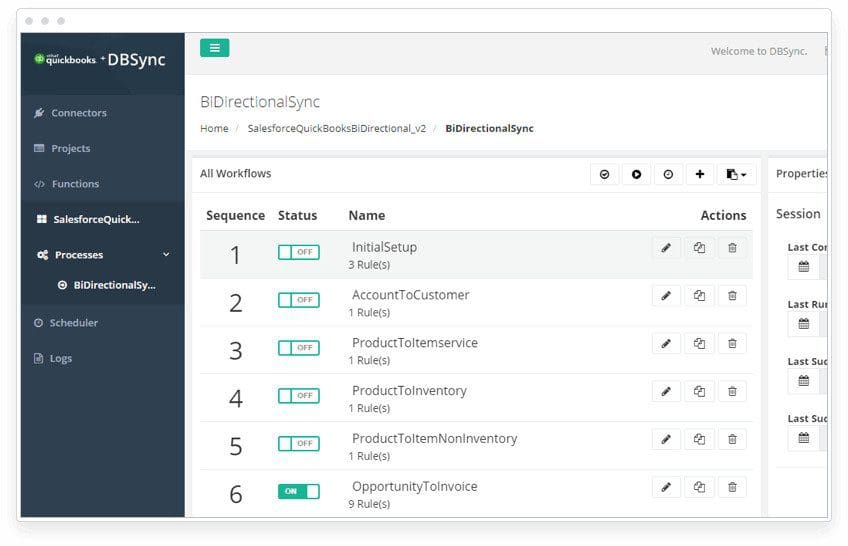 New! Salesforce CRM Connector*
The Salesforce CRM connector* syncs to QuickBooks, giving you one source of information between sales and support so you can answer customer questions quickly or resolve issues before they escalate. Orders are processed faster so customers are happier—and you get paid faster.
*Add-on monthly subscription required.
Make your nonprofit business more efficient
QuickBooks Enterprise Nonprofit includes the features and functionality of QuickBooks but with features designed exclusively for nonprofit organizations.
Industry-specific nonprofit reports
Keep your board and the IRS up to date.  All the information that you need to manage donors, fundraising campaigns, and employees is all at your fingertips. 
The Enterprise Full Service Plan has got you covered
Our Enterprise Full Service Plan, included for free with your Enterprise subscription, comes with dedicated priority support plus key tools and features to make sure that you are always on top of your game.

U.S. Based Support

No more long hold times or calls overseas to get the support that you need.  QuickBooks Enterprise comes with free, unlimited technical support located in the United States with most calls answered in under a minute.

Online Backup

Never again will you have to worry about losing your data and starting all over because QuickBooks Enterprise comes with online data backup so you always know that your information is safe and secure.

Enterprise Training Center

We want you to be a pro at using and navigating Enterprise so your subscription includes a robust training platform with over 16 hours of detailed videos on how to perform practically every function in Enterprise.

Newest Edition Every Year

Each year when the newest version of Enterprise is released, you will receive a complimentary upgrade at no cost.  This way you are always up to date with the latest and greatest version of  QuickBooks.

Free Priority Circle Membership
As an Enterprise customer, you are automatically a member in Priority Circle, which gives you a dedicated Customer Success Manager to address your specific business needs and questions, Priority Care to move your calls toward the front of the line with our top-performing customer care agents, and complimentary online product training valued at $3000.

Enterprise Nonprofit Edition is included for free in all QuickBooks Enterprise editions - Silver, Gold, Platinum, and the new Diamond.  Just choose the version that fits your needs and the contractor functionality will be prompted when you activate the software.  If you have additional questions, feel free to contact us at 866-949-7267 and we can set up a free consultation to discuss your needs and the features that you are looking for.