eCommerce is a demanding type of business that requires proper management. Whether you are an eCommerce business owner or you're looking to establish an eCommerce startup, you should know the responsibilities involved—from inventory management and tax calculation to sales tracking.
That being said, it is crucial that every eCommerce business owner invests in capable accounting software that can help them streamline their workflows and better track their finances.
QuickBooks Desktop Enterprise is one of the most popular accounting software for different industries, including eCommerce businesses. It is packed with enhanced accounting features, such as advanced inventory and advanced pricing, which can help you better manage your eCommerce business.
Is QuickBooks Desktop Enterprise Right for My eCommerce business?
If you're wondering whether QuickBooks Desktop Enterprise is suited for your eCommerce business, check out these key features and decide if Enterprise is right for you.
eCommerce Integration
One of the latest improvements to QuickBooks Desktop Enterprise is its strong focus on eCommerce integration. QuickBooks Enterprise now integrates with popular eCommerce platforms, including Amazon, Walmart, Shopify, WooCommerce, Magento, and eBay.
QuickBooks Enterprise 22.0 integrates with Unify by Webgility to allow you to sync your online sales to your QuickBooks Desktop account. This means you can now track your income from different eCommerce platforms. Check out the benefits of using Webgility's unify with QuickBooks.
Advanced Inventory Accounting
QuickBooks Desktop Enterprise is known for its robust inventory accounting features, including the ability to create assemblies and track items in multiple locations and bins. If you're struggling with pricing, then Advanced Pricing in QuickBooks Desktop Platinum and Diamond is a huge help. With Advanced Pricing, you can easily adjust your prices to a certain customer and apply discounts easily, which can help you improve your sales. With Enterprise's powerful inventory system, you can stay on top of your stocks and prevent stockouts in your eCommerce business.
Manage Sales Orders Easily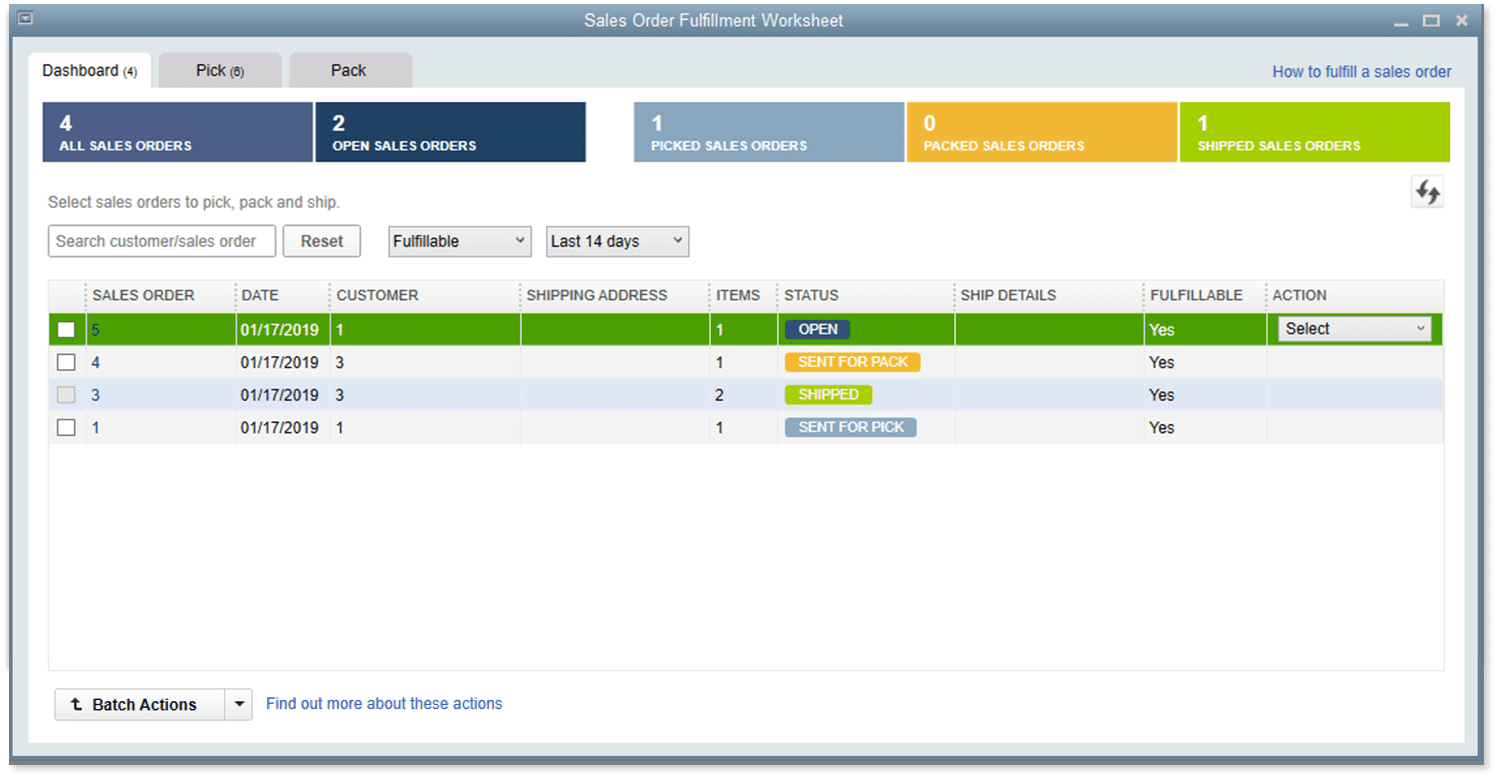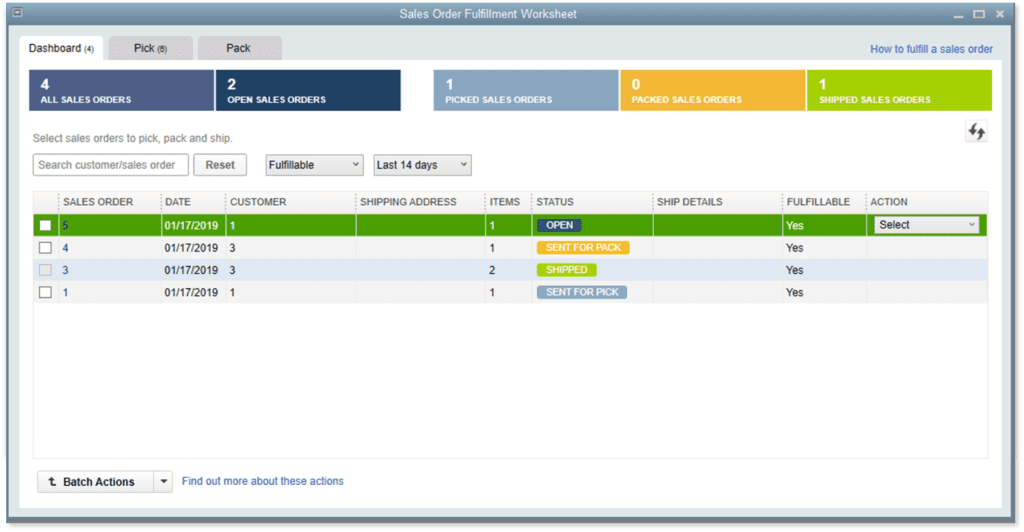 Another new feature of QuickBooks Desktop Enterprise is its sales order fulfillment worksheet. This feature can be used to simplify your billing workflows. You can use this tool to compile all your sales orders in one place, allowing you to efficiently track the completion of orders and bill your clients once the items are shipped or the service has been provided.
Make Better Decisions with the Help of Advanced Reporting
QuickBooks Enterprise's advanced reporting can provide you with deep insights which can help you make informed decisions for your eCommerce business. With QuickBooks Desktop Enterprise, you can customize reports based on your needs and across different metrics, such as sales by customer, sales by city, sales profitability backorder, and sales items by forecasting. Enterprise allows you to run more than 200 reports.
Can I Take My Accounting Data Online?
Online access and synchronization of data are important to eCommerce businesses. Enterprise already has the essential features needed by eCommerce business owners, but some hesitate to make the switch because of cloud access issues. Thankfully, you can take QuickBooks Desktop Enterprise to the cloud through Enterprise hosting. QuickBooks Enterprise 22.0 now offers cloud hosting, so you can access your files anytime and anywhere with an internet connection. You'll still be able to use all the features of Enterprise, but with some new features such as, anytime and anywhere access, enhanced security, and improved integration capability.