QuickBooks has an incredibly vast suite of accounting software for small businesses, including QuickBooks Online, QuickBooks Desktop Pro, QuickBooks Desktop Premier, and QuickBooks Desktop Enterprise. One of these QuickBooks products will likely be the best option for your business. But how do you decide which software fits your situation?
In this post, we'll walk you through each program and what they are capable of so you can decide which version of QuickBooks is the perfect software for your business.
QuickBooks Online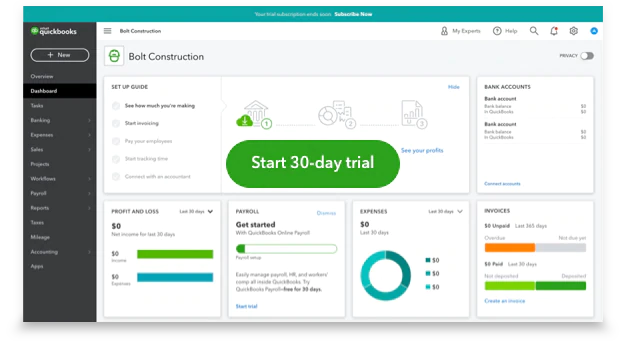 QuickBooks Online is a web-based accounting software that allows you to access your company files anywhere you are as long as you are connected to the internet. With four plan options to choose from, QuickBooks Online is a user-friendly yet dynamic tool that easily scales depending on the number of users you need. QuickBooks Online can handle basic accounting duties, such as creating and sending invoices, recording bank and credit card transactions, and tracking inventory. As a cloud-based program, QuickBooks Online offers hundreds of integrations with third-party apps. Another excellent feature of QuickBooks Online is the availability of a full-featured mobile app that allows you to manage your accounting on the go.
QuickBooks Desktop Pro Plus
QuickBooks Desktop Pro Plus is a locally installed software with enhanced features, like expense tracking, invoicing, project management, and accounts payable. QuickBooks Desktop Pro works great for businesses with in-house bookkeepers. It can be a viable option for tracking income and expenses, sending estimates to potential clients, tracking sales tax, and managing inventory. This is the most basic level of QuickBooks Software and will accommodate running a smaller business that has minimal needs. QuickBooks Desktop Pro is offered as an annual subscription and supports a maximum of up to three users.
QuickBooks Desktop Premier Plus
QuickBooks Desktop Premier Plus is the next step up from Pro Plus and again, is geared toward most small businesses with simple needs. It offers all of the features of QuickBooks Desktop Pro, but with some additional features including a maximum of 5 users as well as the ability to create inventory assemblies, and track multiple sales orders for a single client and industry-specific editions. It also allows you to track customized sales and profitability reports to help you determine your biggest source of income. The Inventory Center makes it easy for you to access, edit, and manage your inventory items in one place. Lastly, you have the ability to manage and track time and expenses by category, including project, client, service, and employee. 
QuickBooks Desktop Enterprise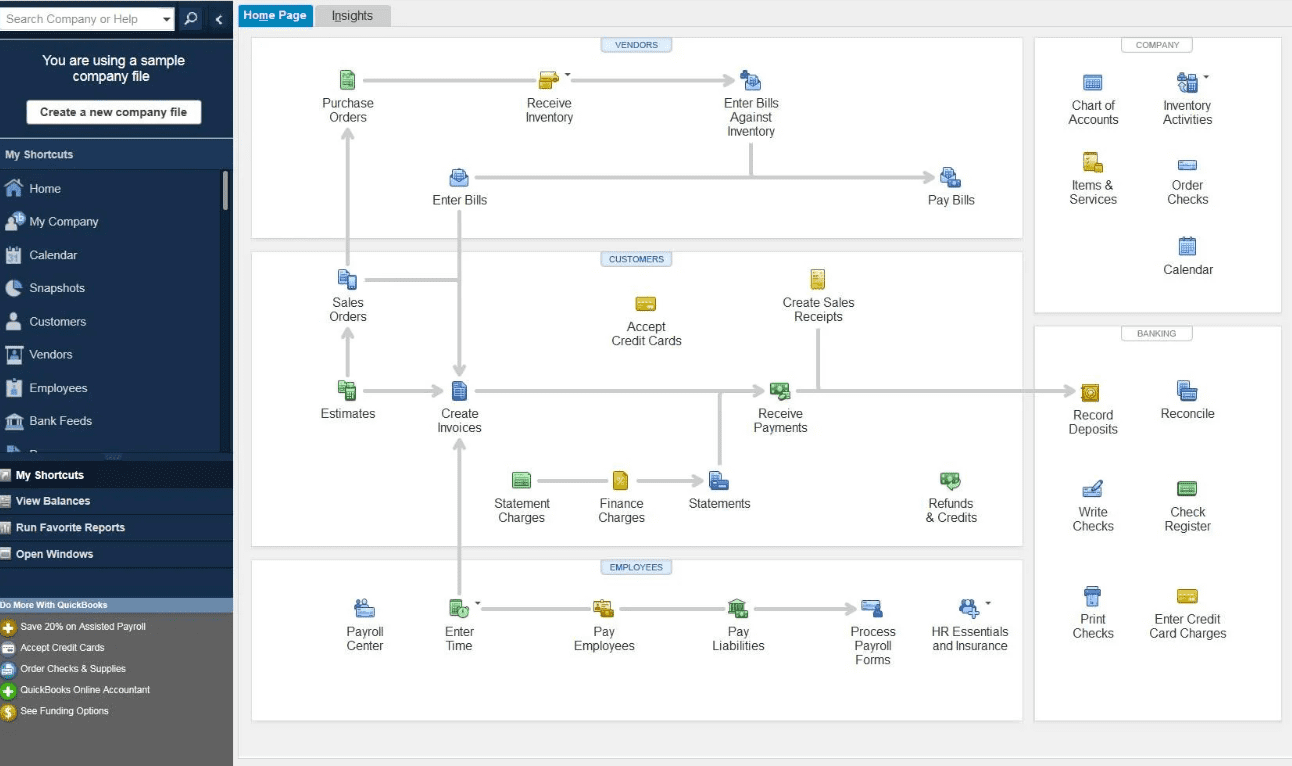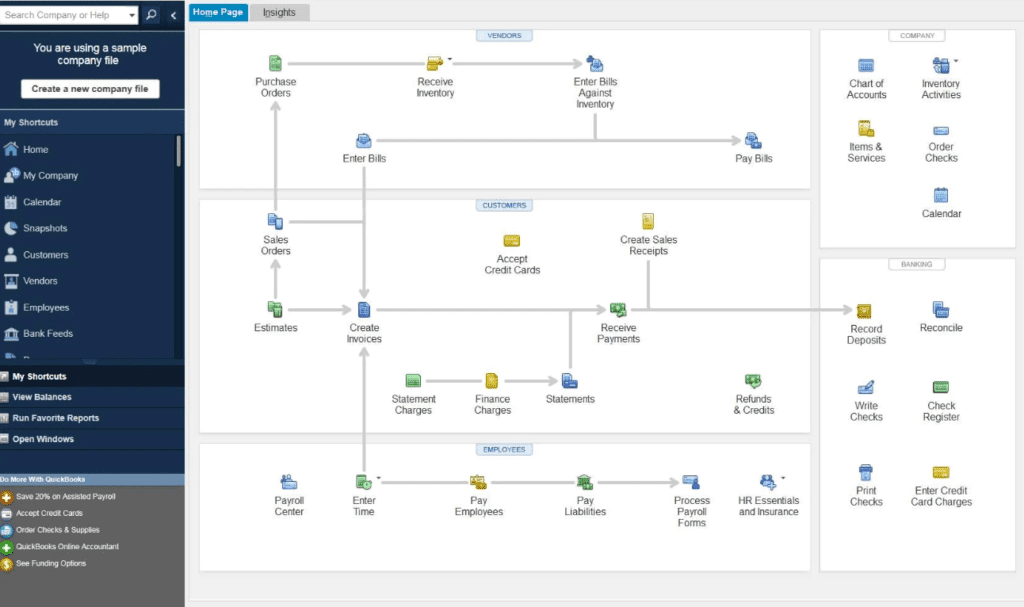 QuickBooks Desktop Enterprise is the most powerful accounting software of QuickBooks. It contains all of the features in QuickBooks Premier, plus advanced features, including increased inventory functionality, advanced reporting, fixed asset manager, pick, pack, and shop feature, advanced pricing, and QuickBooks Payments. Enterprise supports up to 40 users, and it can track up to 1 million customers, vendors, employees, and items. QuickBooks Desktop Enterprise is offered in three plans: Gold, Platinum, and Diamond. You may also purchase some add-ons such as QuickBooks Time Elite and Salesforce CRM Connector. If you need to set up custom pricing and track inventory at multiple locations, then you will need to upgrade to QuickBooks Platinum. Check out the top benefits of QuickBooks Desktop Enterprise Platinum. 
Which QuickBooks Version Should I Get?
The best version of QuickBooks depends on the size of your business and the specific features you need. For instance, if you are a small business owner that prioritizes online accessibility to your accounting data and requires simple tracking of income and expenses, QuickBooks Online Advanced may be enough. If you are a large business that deals heavily with inventory accounting and needs increased functionality, then an upgrade to QuickBooks Desktop Enterprise is worth the additional price.
Still Have Questions? Need Help?
If you still can't decide which QuickBooks product is perfect for your business, contact us at 866-949-7267 for a free consultation and guidance. We would be glad to walk you through the different QuickBooks software versions and can even set you up for a free trial or demo so you can test the waters before deciding.