QuickBooks Desktop Enterprise is one of the most powerful accounting applications of modern times. On top of its terrific accounting features like advanced inventory and job costing for contractors, QuickBooks Enterprise can run complex reports that help you better track the financial standing of your business.
With QuickBooks Enterprise Advanced Reporting (QBAR), you can track all critical information needed for improved decision-making—with visually appealing charts and graphs, and within a few clicks only. QuickBooks not only provides you with multiple templates that save you from the hassle of manual data entry and report generation, but it also gives you the flexibility to design your own report based on the exact needs of your business.
What is Advanced Reporting in QuickBooks?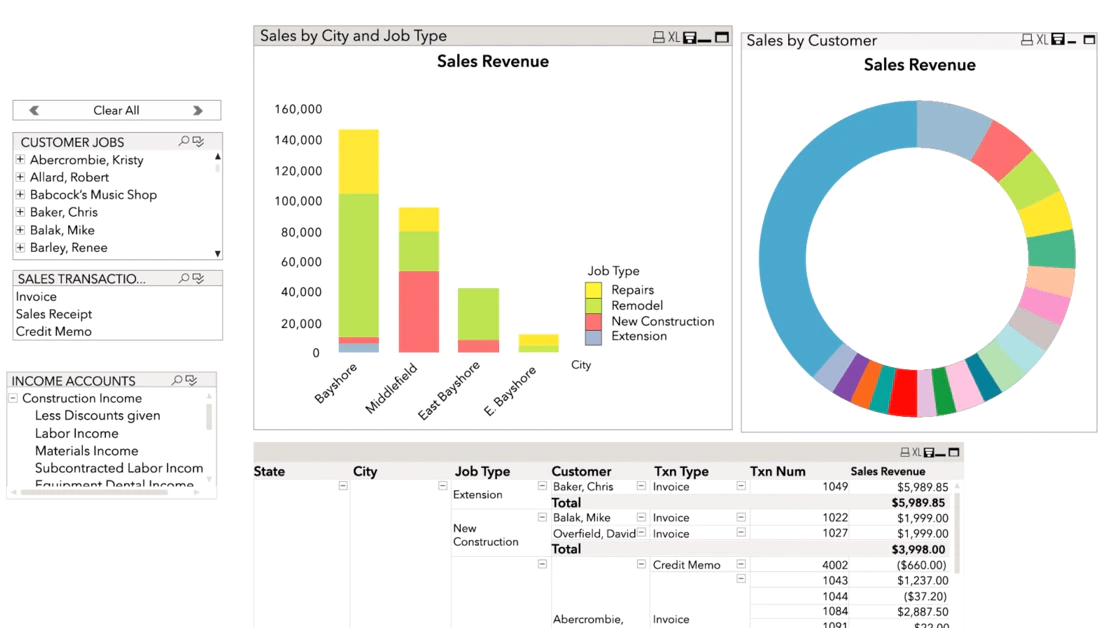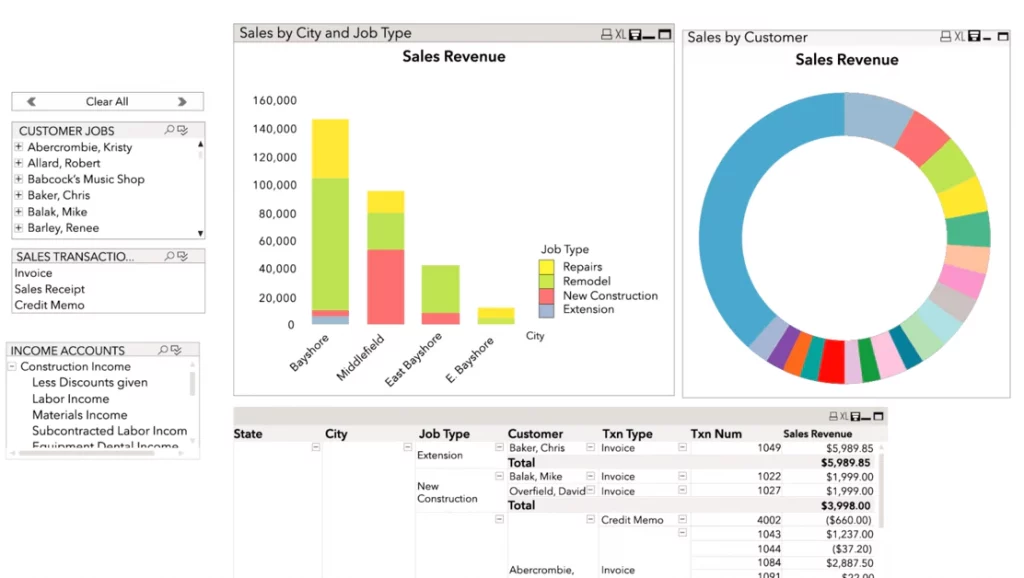 Advanced reporting in QuickBooks Desktop Enterprise is a powerful reporting feature that allows you to create reports that are beyond the capabilities of standard QuickBooks products or any other similar software.
Some of the advanced reports you can create in QuickBooks Enterprise include:
Job costing
Inventory stock by item
Purchases by Vendor Reports
Job profitability reports
Paid invoices by sales rep
Sales by customer reports
Sales by item forecasting
Do you need Advanced Reporting in QuickBooks Enterprise?
The reports you create in QuickBooks Desktop Enterprise provide you with even deeper insights that will help you make sound decisions for your business. Below is a list of the benefits of QuickBooks' advanced reporting.
Run Industry-Specific Reports
One of the best features of QuickBooks Enterprise is the ability to generate reports that are custom-tailored to your industry. For instance, if you are a construction company, you have the option to create job profitability reports that allow you to see which of your jobs are the most profitable. If you are a manufacturing company, you can generate reports that keep track of sales, profits, backorders, and sales forecasting. QuickBooks Enterprise has custom-tailored features and reports for the following industries: contractors, manufacturing, wholesale, nonprofit, and professional services.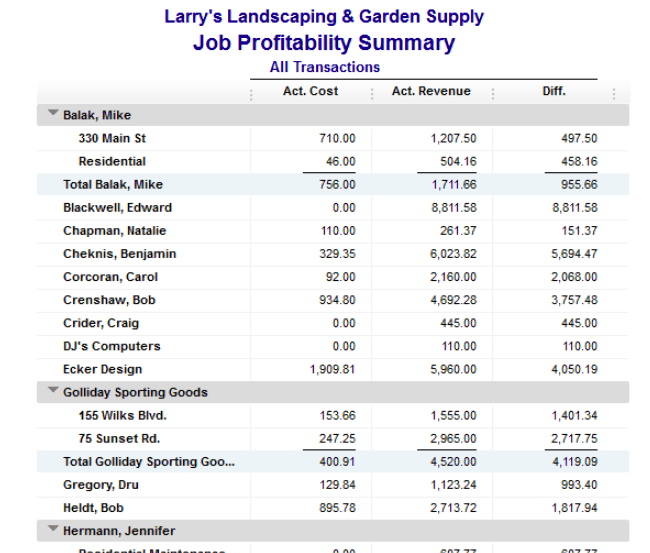 Sample Job Profitability Report in QuickBooks Enterprise
Create Reports Easily
Despite being a sophisticated program, QuickBooks Enterprise offers user-friendly tools for creating reports, including default templates, visually appealing dashboards, and easy-to-understand graphs and charts. You can easily find your way around with its colorful dashboard and locate the tools you need to create your reports. Plus, the availability of more than 100 reporting templates makes it easier for you to run reports within a few clicks.
Flexibility
Advanced reporting in QuickBooks Desktop Enterprise is arguably one of the most powerful reporting tools out there. Whether you need standard reports, like balance sheets and cash flow statements, or more advanced ones, like sales reports by customer, you can do it all in QuickBooks Desktop Enterprise. You can find locate the list of present reports from the Reports Center. We recommend utilizing graphs, charts, and other key reporting features to build a customized report that matches your industry and your business needs.
Comprehensive Help Portal to Better Understand QBAR
To help new users easily understand how QBAR works, QuickBooks designed a comprehensive help portal packed with how-to videos, tutorials, case studies, and blogs. The help portal offers all the resources and guidance you need to build reports specific to your industry and business requirements. You can explore all these resources at your own pace.
Other benefits of QuickBooks Desktop Enterprise Advanced Reporting include work order scheduling, advanced inventory management systems, and price changes by class. Also, the availability of local bookkeepers in your area who are knowledgeable of QuickBooks makes it easy for you to find help in case you need some support and guidance on using QuickBooks Enterprise advanced reports or other features. Learn more about QuickBooks Advanced Reporting.
If you wish to learn more about the advanced reporting tools and features of QuickBooks Desktop Enterprise and see how these advanced reports benefit your business, contact us at 866.949.7267 so we can discuss your specific needs. We offer free lifetime consultation and product support, and we can even set you up for a free demo so you can try QuickBooks before purchasing it.