QuickBooks Desktop Enterprise is one of the most popular accounting software used by contracting companies. Thanks to its robust set of job costing features, which allows businesses to assign expenses to a project or customer, helping them properly make budgetary adjustments and track profitability by job. The industry-specific edition of QuickBooks Enterprise, QuickBooks Enterprise for Contractors, comes with all the key features needed by construction companies.
Tips to Use QuickBooks Enterprise for Your Contracting Business
Create Change Orders
Construction projects, especially large ones, don't always go perfectly as planned. If you need to make some changes to the original scope of work in your contract, QuickBooks Enterprise allows you to easily create change orders and get paid for the additional work. Simply edit the original estimate, and QuickBooks will automatically generate a change order that you can send to your customer.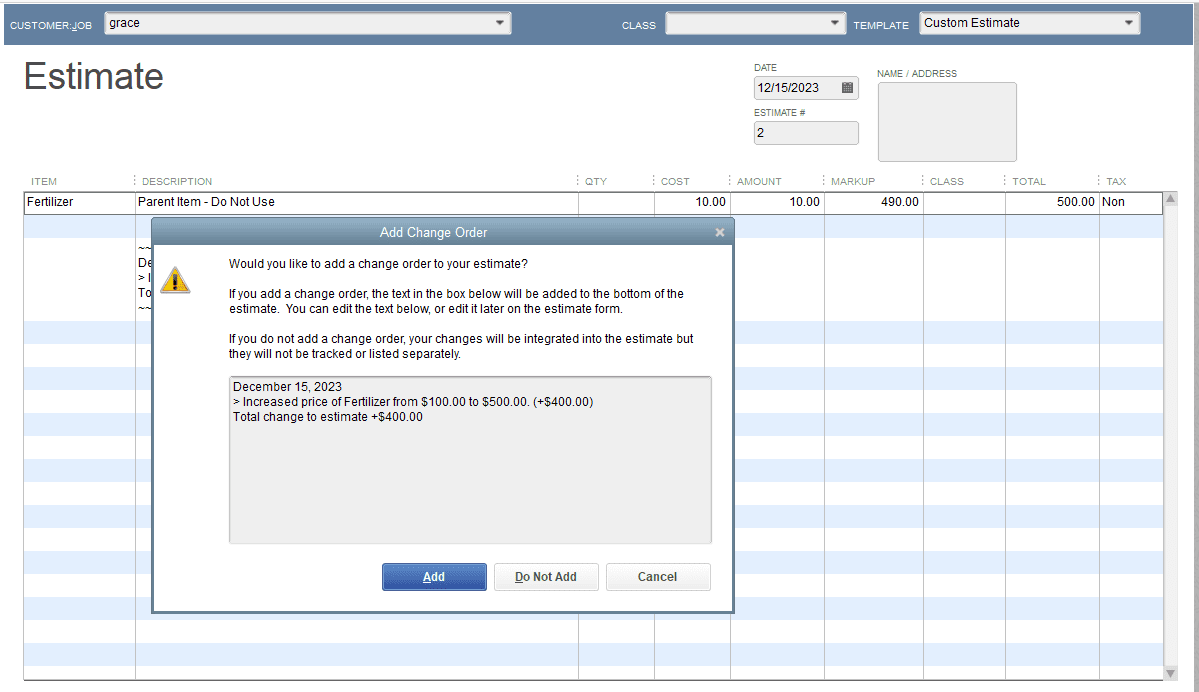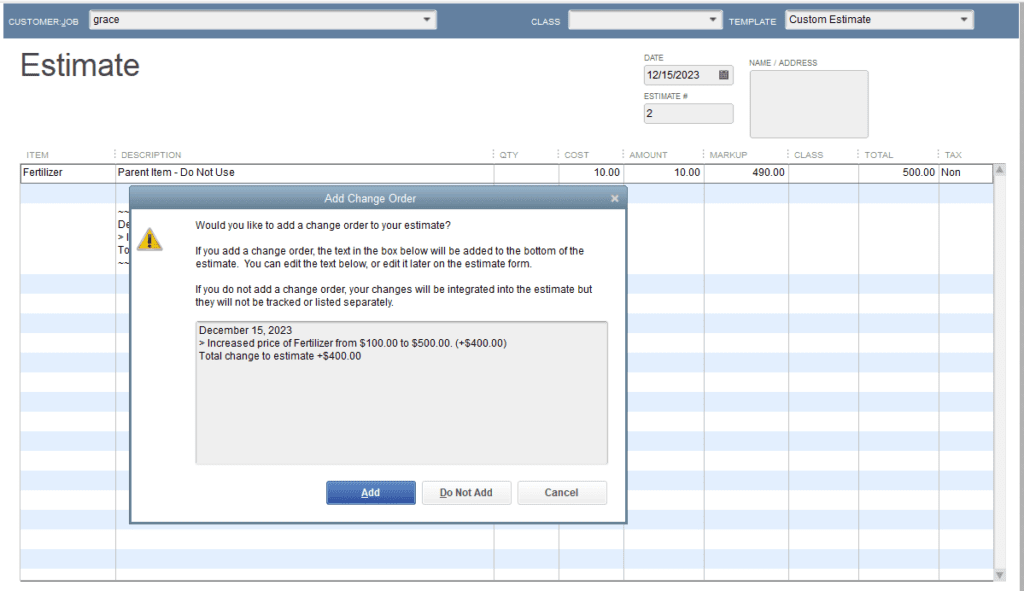 Assign Direct Costs to Jobs Easily
With QuickBooks Enterprise, you can assign direct costs to a particular project as soon as time expenses are incurred. You can also assign employee wages to a particular job or service item, and QuickBooks will then automatically calculate and assign payroll taxes to help you simplify tax filing. Note that it is important to assign expenses to the appropriate job in the Customer Job column. For more information about assigning expenses to jobs, read our article on tracking job costs in QuickBooks Enterprise.
Set up Custom Rates for Employees and Vendors
QuickBooks Desktop Enterprise gives you the ability to create unique billing rate levels for each employee and vendor. When you generate an invoice with billable time, the program will automatically populate the applicable rate for each service based on who completed the work. As a result, you'll gain more control over your pricing without having to deal with complicated lists of different rates for different customers and vendors.
Create and Send Estimates
When working on any project, you will want to get a clear idea of how much the project will cost. Using the estimates feature, QuickBooks Desktop Enterprise lets you create and send estimates to potential customers. It's best that you provide as much as information as possible in your estimate because it will dictate budget analysis and invoices as well as possible change orders.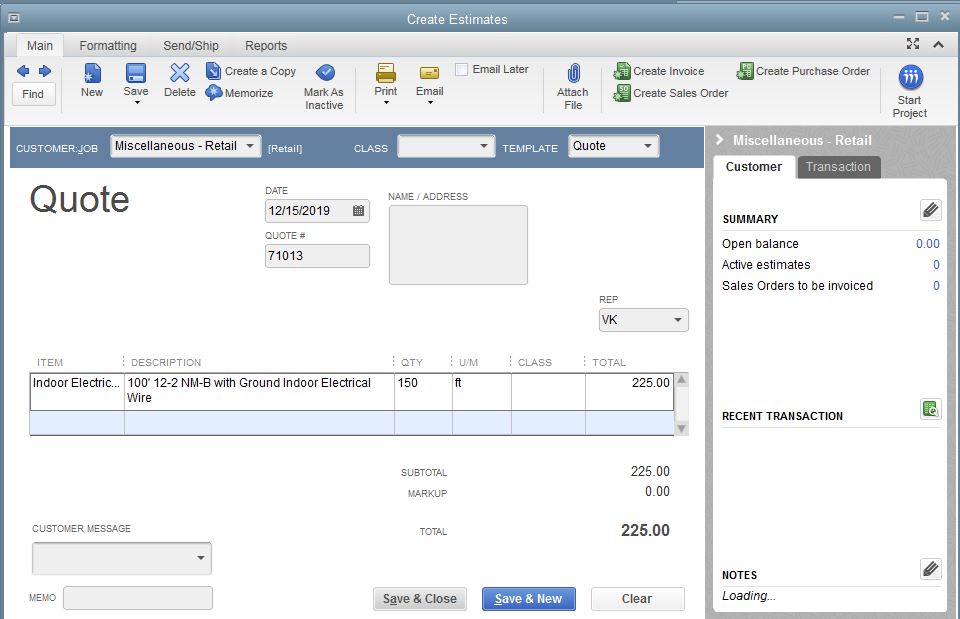 Convert Estimates into Invoices
When your customer approves your estimate, you can easily convert it into an invoice. You have the option to create an in-progress invoice by setting up a percentage to bill for each item on your estimate or by choosing only specific items on the estimate. For instance, you might want to initially invoice only the list of materials. If you decide to bill your client for the remaining estimate, go to the estimate, select Create Invoice, and invoice the remaining amount.
Find Expenses Unassigned to Jobs
One way to ensure the profitability of your construction business is to make sure that no expenses have not been passed along to your customers. QuickBooks Desktop Enterprise enables you to track expenses not assigned to jobs. Reports on expenses unassigned to jobs are quite similar to profit and loss by job reports, but have one huge difference—there's a column entitled No Name, where you can see the list of costs that are not allocated to a job.
Generate Industry-specific Reports
QuickBooks Desktop Enterprise includes advanced reporting, which lets you easily customize the reports that you need the most to track your business' profitability. The program comes with more than 140 default reports, but the Contractor edition comes with many other special reports that are useful for contracting businesses. These reports include job cost detail reports, job estimates vs. actual, unbilled hours by person or project, job progress invoices vs. estimate, open purchase orders by vendor, and cost to complete by job.
Use QuickBooks Time Elite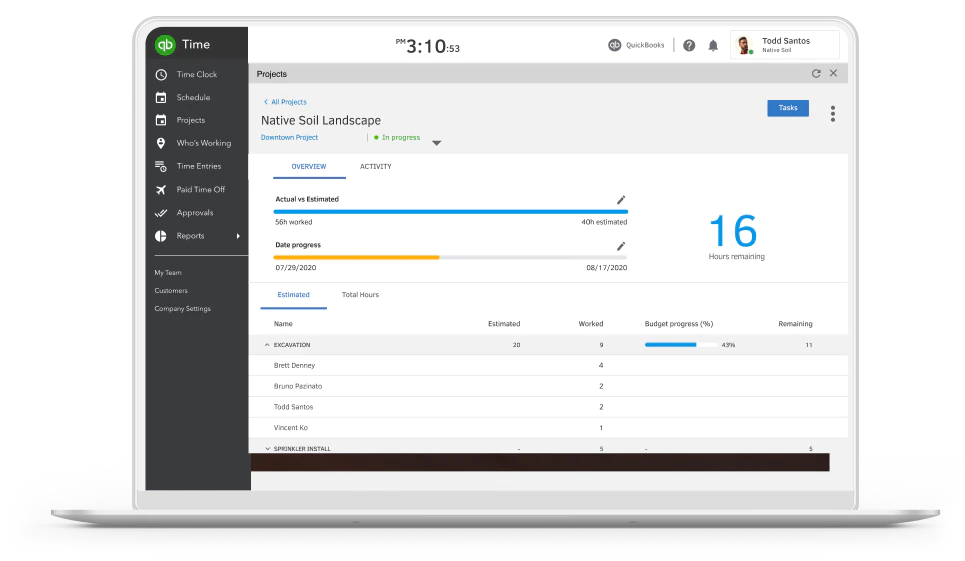 When you upgrade to QuickBooks Desktop Enterprise Diamond, you get access to QuickBooks' enhanced time-tracking system, QuickBooks Time Elite. This feature allows your employees to punch in their working hours wherever they are using their mobile devices. QuickBooks Time Elite has advanced features, including the ability to track time using geofencing and add timesheet signatures. Tracked time can be easily imported into QuickBooks, helping you reduce the chance of data errors due to manual entry. We recommend using this feature if you have employees working at multiple sites.
Utilize the Job Costing Center
The Job Costing Center gives you an overview of how your business is performing overall. It provides a summary of key information to help you determine which among your projects are the most profitable, and which needs your improvement. The job costing center provides a few highlights of your most recent business performance as well as links to helpful job costing reports.
QuickBooks Desktop Enterprise has a lot to offer for contracting businesses. When you use QuickBooks Enterprise, you can get rid of complicated spreadsheets and tools. It doesn't fall short in many aspects where contracting business owners expect it to work.