QuickBooks Point of Sale has been a staple on the front counters of many businesses across the country for a long time.  Past versions have always been a nice improvement over the previous years up until v.11.  For some reason this last revision struggled out of the gate and was a series of patch fixes and workarounds.  Over the last year, the version because much more stable and usable but in the back of many business owners minds was the question (and understandable concern) of what to expect from the V.12 edition.  Well, the good news is that newest version of QuickBooks Point of Sale v12, offers everything that was great from previous versions, fixes to the "buggyness" that limited v.11, while also adding some key new and improved features that can that were at the top of many existing QuickBooks Point of Sale wish lists!
Multi-Tasking
Unlike QuickBooks POS v10 and v11, this new version 12 allows you to multi-task using multiple open windows. You can now switch between active windows without having to use Ctrl + Tab or the Windows button. Now you can open new windows even while ringing up a sale or performing any other transaction.  This had been a top request from existing QuickBooks Point of Sale users for a long time!
A New Look And Feel
QuickBooks Point of Sale v12 has a much improved user interface when compared to past versions. It has an updated visual design with more color and better fonts – all in all, a much more sleek, modern look and feel.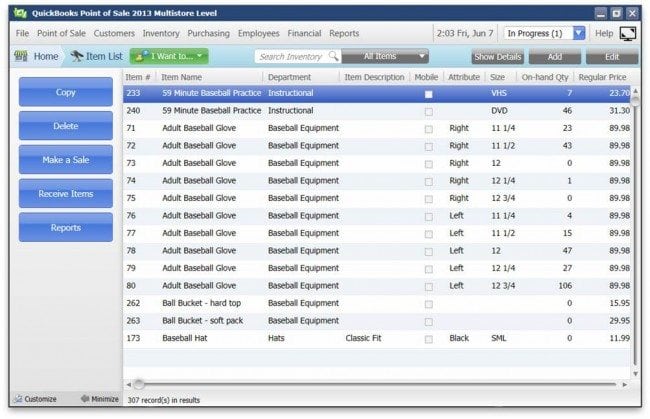 Simpler Keyboard Options
The keyboard options in QuickBooks POS v.12 were made more user friendly than they were in the prior versions. You can now complete an entire transaction using only your keyboard, in addition to many new and improved keyboard shortcuts. This makes the start to finish time for making a sale much faster.
Increased Speed And Start-up Time
This POS version is also much faster to use than previous ones. It has a startup time that is ten times faster than older versions, and the workflow is seamless, saving you substantial amounts of time when using it. This system also makes it possible to back up files larger than 4 GB so that you never have to worry about losing important information.
Chip and Pin Credit Card Capability
This new version of QuickBooks Point of Sale now allows customers to use their chip and pin cards to make transactions. Because this system is becoming the standard in the United States as of the October, this is a key security enhancement for the new POS v.12. By using the Ingenico IPP 350 PIN Pad encrypted by Intuit for QuickBooks Point of Sale, you will now be able to accept chip and pin cards for all transaction and ensure the lowest processing cost as well as your customers security.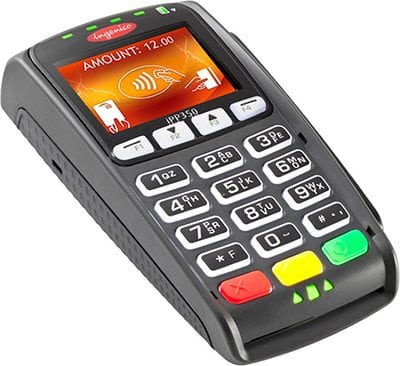 In Conclusion
QuickBooks Point of Sale v12 2015 offers everything you loved from previous versions while providing new features that make it even easier to use for all of your sales and transactions. With its improved look and ease of use, its added chip and pin card features, and the enhanced security it provides, it's a fantastic choice for keeping track of your company's sales, inventory and customers – all in one quick and slick package!
Have Questions?  Need Help?
Weather you are looking to upgrade from your existing from your existing QuickBooks Point of Sale, or just getting started, we can help.  We have special discounts and unadvertised pricing of up to 50% off on QuickBooks new user and upgrade licenses so now is a great time to get started.  For more information, just give us a call at 866-949-7267 or click here to send us an email.  We will work with you help decide the best QuickBooks POS solution for both you and your business.